Residency Rumble - Academic Contest
About the Rumble
Saturday, September 29, 2018
Aventura Hospital Completes the THREE-PEET
Marie Williams, DPM's Aventura Hospital and Medical Center team won the podiatric residency education hat trick, taking 1st place for the third year in a row in the Residency Rumble academic game show.
The ResEdSummit Midwest 2018 Residency Rumble 1st place Champions - (L to R) Gan Golshteyn, DPM, Danielle Mooshol, DPM, Alton Johnson, DPM, Director Marie Williams, DPM, Mashail Manzur, DPM, Sarina Epstein, DPM, Gina Nguyen, DPM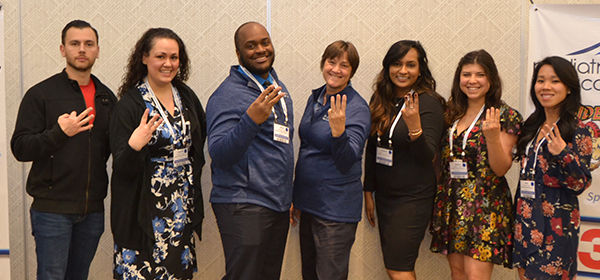 Second place honors went to Coleen Napolitano, DPM's DVA-Hines/Loyola Team.
Pictured from left to right, Nicholas Miller, DPM, Katerina Grigoropoulos, DPM, Anna Meneely, DPM, Bryn Launcher, DPM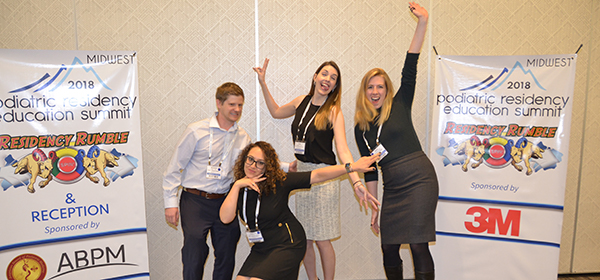 Third place was earned by Jarrod Shapiro, DPM's Chino Valley Medical Center.
Pictured from left to right, Residency Director, Jarrod Shapiro, DPM, Cathy Chuang, DPM, Ben Kamel, DPM, Nathanael Smith, DPM, Audris Tien, DPM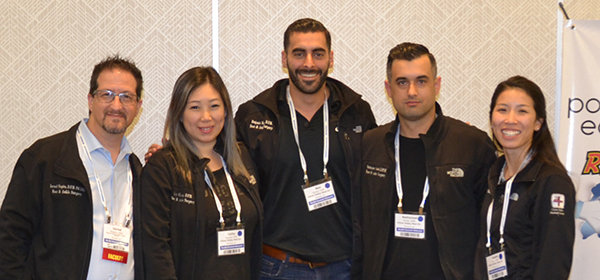 DVA - Illiana Health Care System at Danville took fourth place.
Pictured from left to right, Mariano Sapien, DPM, Tyson Schmidthuber, DPM, Tanner Dodson, DPM, Director Christopher Japour, DPM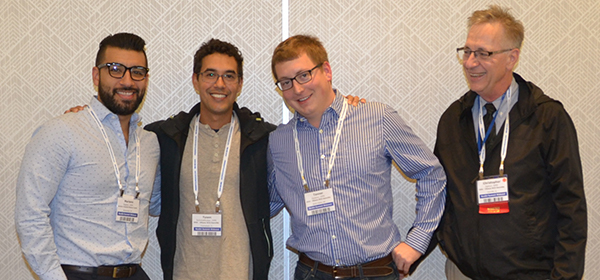 Unity Point Healthcare took fifth place.
Pictured from left to right, Director Mark Hartman, DPM, Noreen Anwar, DPM, Phillip Burton, DPM, Sean Harper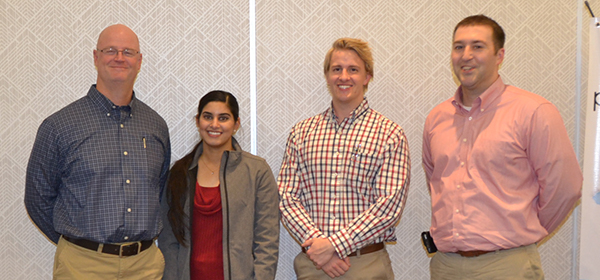 The Prizes
$2000 Total in Prize Money was Awarded
---
1st Prize

►

$1000 for the Aventura Hospital team
2nd Prize

►

$500 for the DVA-Hines/Loyola team
3rd Prize

►

$250 for the Chino Valley Medical Center team
4th Prize

►

$150 for the DVA - Illiana Health Care System at Danville team
5th Prize

►

$100 for the Unity Point Healthcare team