REGISTRATION NOW OPEN
September 20-22, 2019
Hilton Chicago/Oak Brook Hills Resort & Conference Center, Oak Brook, IL
About the 2018 Conference
Attendees from 34 podiatric resident programs from 25 states and three countries met outside of Chicago to participate in the 15th Residency Education Summit. Marie Williams, DPM's Aventura Hospital and Medical Center team won the podiatric residency education hat trick, taking 1st place for the third year in a row in the Residency Rumble academic game show.
3-PEAT WINNERS!!
The ResEdSummit Midwest 2018 Residency Rumble 1st place Champions - (L to R) Gan Golshteyn, DPM - Danielle Mooshol, DPM - Alton Johnson, DPM – Director Marie Williams, DPM - Mashail Manzur, DPM - Sarina Epstein, DPM - Gina Nguyen, DPM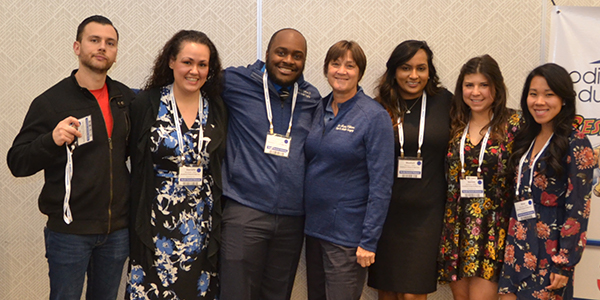 Abstract Poster Contest Winner
A submission by the team from DVA – Hines/Loyola comprising Katerina Grigoropoulos, DPM, Matthew Garoufalis, DPM, and Rodney Stuck, DPM entitled, "Manipulating Wound Geometry and Skin Tension to Accelerate Healing" took 1st place in this year's Abstract Poster Competition.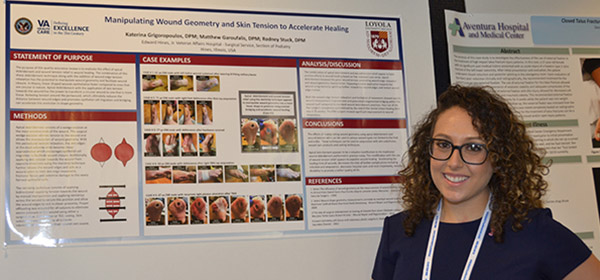 Faculty Development Workshop
A Faculty Development Workshop took place led by noted podiatric educators Suhad Hadi, DPM, Marie Williams, DPM, Javier La Fontaine, DPM, and Jarrod Shapiro, DPM.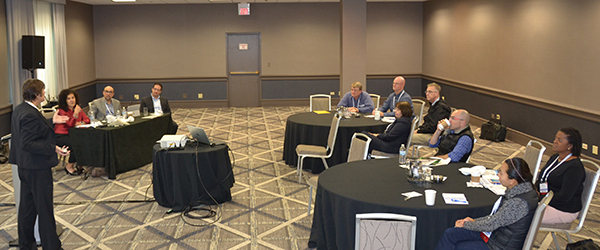 2018 PRESENT Podiatric Residency Education Summit Photo Album
See the Conference Photos on Our Facebook Page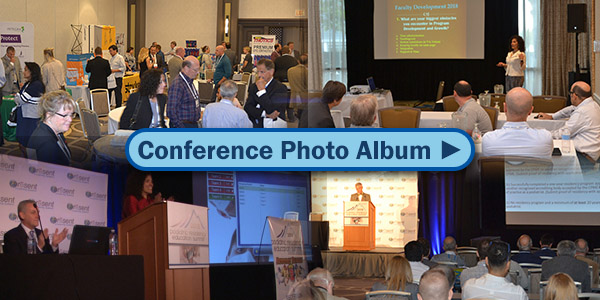 Grand Sponsor of
PRESENT Education 2018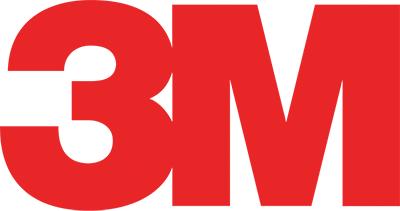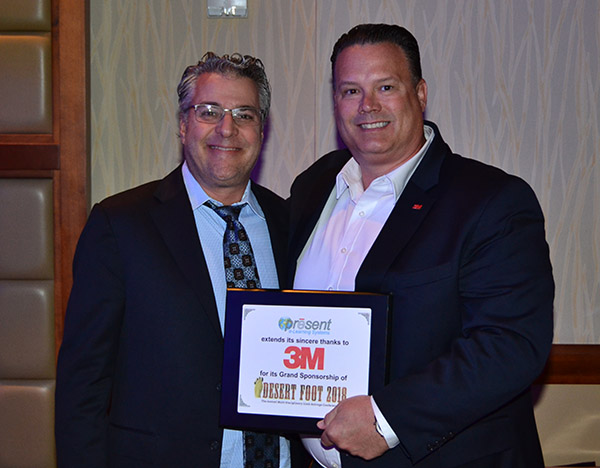 Derek Hughes of 3M was honored by PRESENT Co-Founder Michael Shore, DPM as the Grand Sponsor of PRESENT Education for 2018.
CME Information
Estimated for 16 CME/CECH Credit Hours for DPMs
CME/CECH credit only
Fees
Residency Directors Receive Complimentary Registration
(if 2 or more Residents register and attend).
Residents Receive Complimentary Registration and Hotel
(up to 3 nights if sharing a room).
Attendees $149
Alliance Partners $99