Residency Rumble - Academic Contest
About the Rumble
Saturday, September 16, 2017
Aventura Hospital and DVA – Hines/Loyola Place 1st and 2nd Two Years in a Row
The Residency Rumble was held with Residency Director, Dr Marie Williams' outstanding Aventura Hospital program taking first place for the second year in a row.
2017 Midwest Residency Rumble 1st Place Winners – Pictured from left to right, Andrew Thompson, DPM, Alton Johnson, DPM, Danielle Mooshol, DPM, Mashail Manzur, DPM, Ariel Lepoff, DPM, Gan Golshteyn, DPM
It is also notable that all winning programs use the PRESENT Online Residency Education lecture series as part of their program curriculum.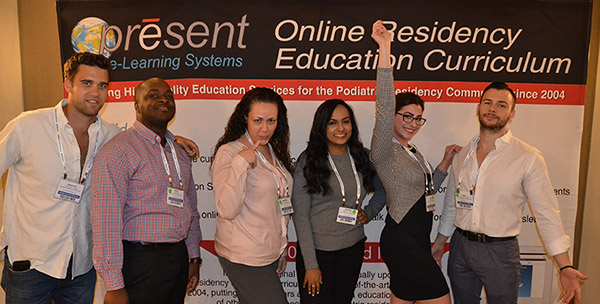 Second place went to Residency Director, Dr Colleen Napolitano's exceptional DVA-Hines/Loyola program for the second year as well.
Pictured from left to right, Christina Staskiewicz, DPM, Bryn Laubacher, DPM, Katerina Grigoropoulos, DPM, Faraz Haque, DPM, Bryan Guigon, DPM, Sara Grimes, DPM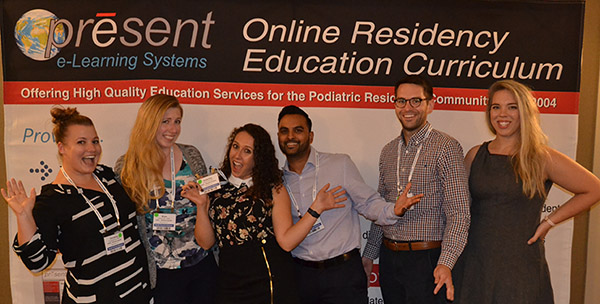 A combined team of Providence Hospital & Medical Center and DVA- Palo Alto took third place.
Pictured from left to right, Syed Mohiuddin, DPM (Prov), Stacey Constance, DPM (Prov Res. Dir.) Hye Jin, DPM (Prov), Mohomad Al-sawah, DPM (Prov), Samuel Austin, DPM (Prov), Lateef Lawal, DPM (DVA - Palo Alto)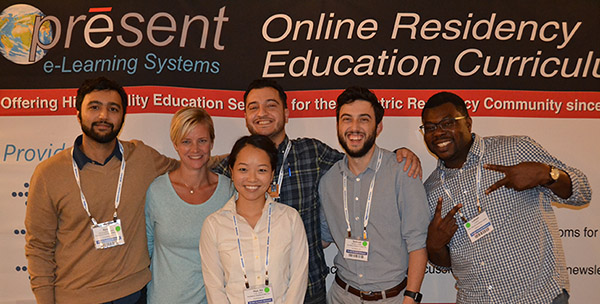 Fourth place went to Oakwood Healthcare System.
Pictured from left to right, Alaa Mansour, DPM, Ashim Wadehra, DPM, Mitchell Flippin, DPM, Ryon Wiska, DPM, Tarin Paparela, Romesh Dhaduk, DPM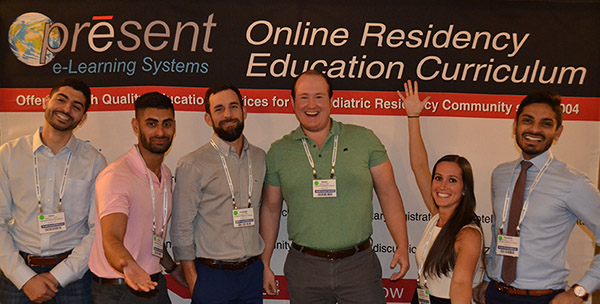 St. Vincent's Medical Center of Jacksonville, FL took fifth place.
Pictured from left to right, Noreen Anwar, DPM, Victoria Chirman, DPM, David Schweibish, DPM, Dariya Peretta, DPM, Jessica Taub, DPM, Cynthia Correa-Cedeno, DPM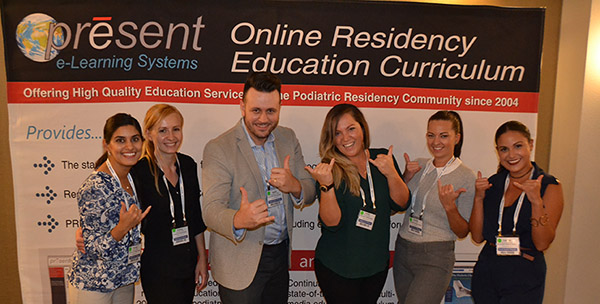 The Prizes
$2000 Total in Prize Money was Awarded
---
1st Prize

►

$1000 for the Aventura Hospital team
2nd Prize

►

$500 for the DVA-Hines/Loyola team
3rd Prize

►

$250 for the Oakwood Healthcare System team
4th Prize

►

$150 for the Providence Hospital & Medical Center and DVA - Palo Alto team
5th Prize

►

$100 for the St. Vincent's Medical Center team